What an awesome article about the frogs of Maryland. Thanks for posting this.
The Frog Lady
***This post is a part of myserieswhere this year I will be highlighting all of the different states native frogs and toads. Check outthispage to see all of the United State's native frogs broken down by state. ***
Here are the frogs and Toads that can be found in Maryland:
American Bullfrog(Lithobates catesbeianus)
The American Bullfrog is the largest frog in North America. They are typically green or gray-brown with brown spots. They can grow up to 8″ in length and weigh up to 1.5 pounds. The bullfrog can be found near large permanent bodies of water with vegetation near the shorelines. They are abundant within the state of Maryland.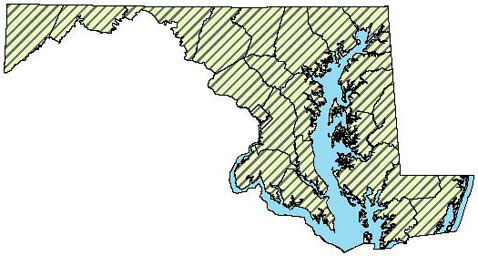 It has a very deep call which resembles the mooing of a cow. Watch the video below to hear! Both genders of the bullfrog croak. Their calls may be heard day or night between April and…
View original post 2,897 more words